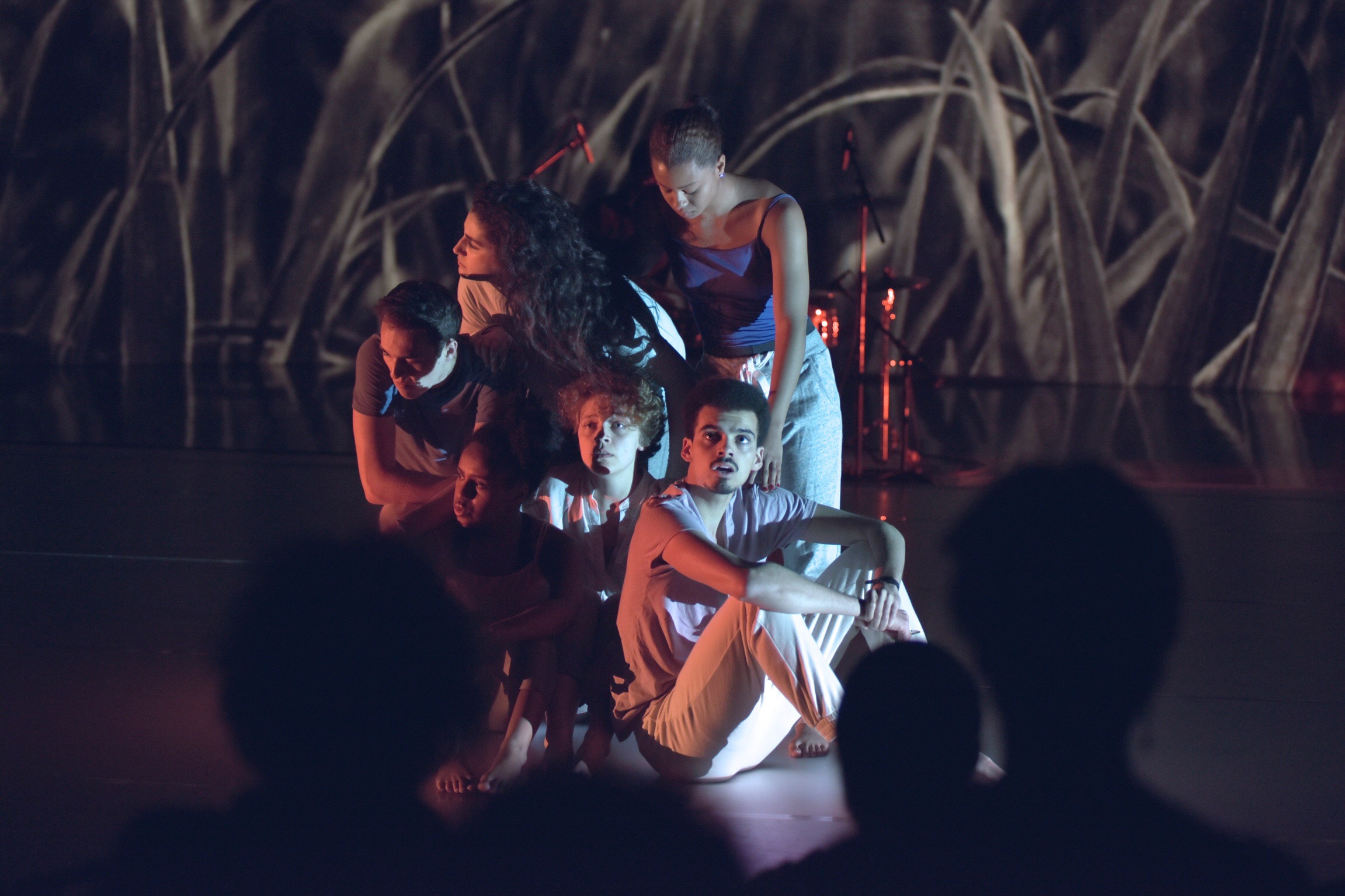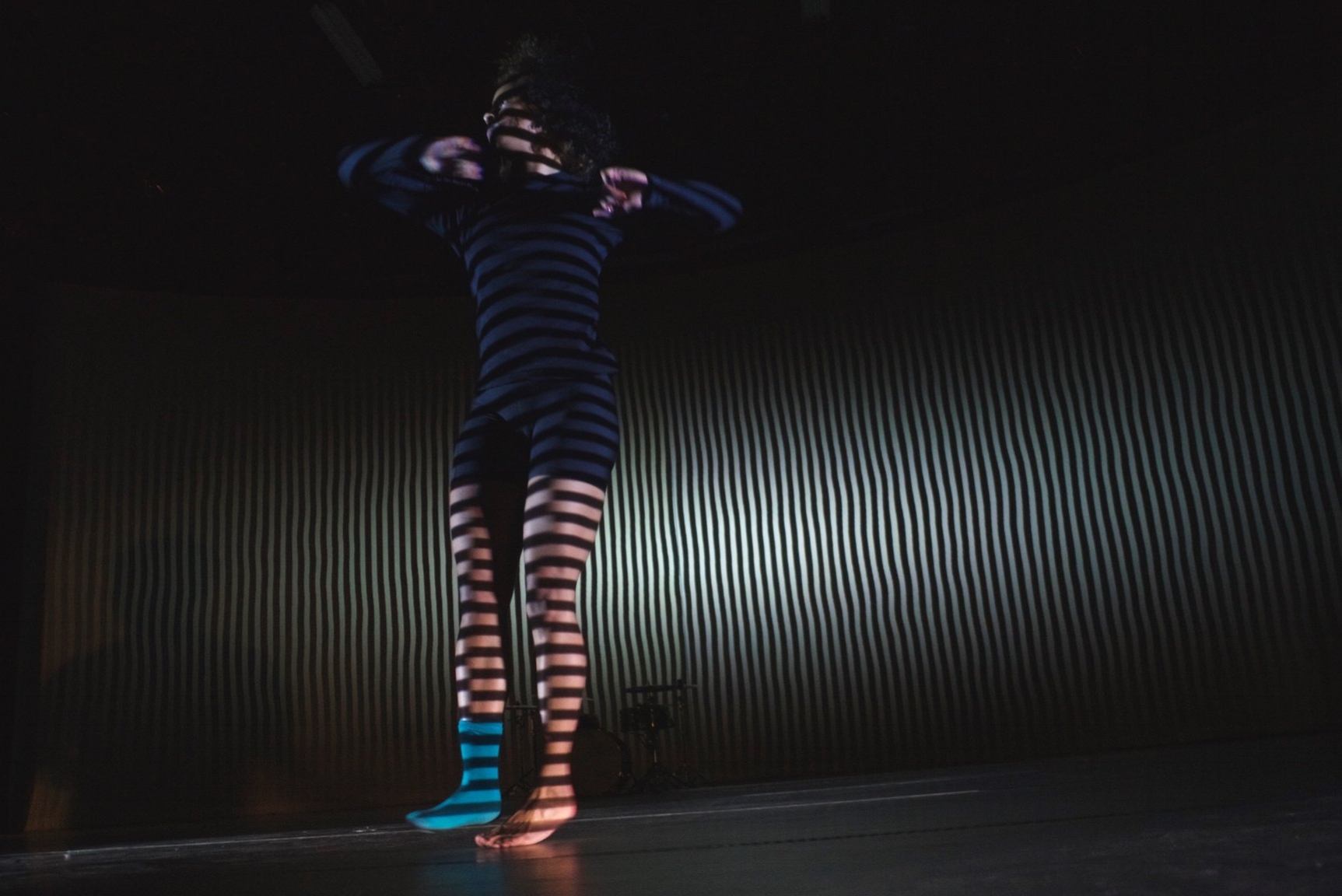 Photo credit: Carlos Funn from Funn Foto
The Living Lakes is a collaborative dance-theatre performance by Anita Gonzalez and Joel Valentin-Martinez about Black/Native/Latino migrations along the Midwestern Great Lakes, with music from composer Jonathan Girling. During the production's Michigan residency, I worked with video artist Will Simpson to design both procedural and recorded video for projection onto the performers and backdrop.
Role: Artist / Technical Lead
Contributions:
Collaborating with The Living Lakes team on six performance pieces during one week of intensive workshopping.

Designing the multi-channel projection system and creating visual content for the performance in collaboration with video artist Will Simpson.

Programming and performing video sequences in TouchDesigner and Resolume.
Date: 2017